Cartography
Cartography
I have been making orienteering maps since 2009 and have completed over 25 complete maps totalling over 15 square kilometres of terrain plus countless hours updating and extending existing maps.
I have made sprint maps for Canadian Championships, ISOM (International Specification for Orienteering Maps) maps for larger forest projects, school yard maps, and even creative indoor maps of gyms and other spaces. Regardless of the type and size of the project I always put a significant emphasis on the drafting and readability of the final map. Additionally I have done work preparing base maps from a variety of different sources and done map layout and design work.
I am available to work on the following projects:
ISOM orienteering maps
Sprint orienteering maps
School, micro, or other pseudo-orienteering maps
Basemap preparation
Map layout/design work
If you have a project you would like me to work on, please contact me for my availability and a quote.
Below, you can see a few samples of my work.
Gatineau Park Wakefield Sector (P17)
In the summer of 2018 I mapped 1.5 square km of extremely interesting rugged terrain in the Wakefield sector of Gatineau Park north of Ottawa. The new map was used for the first time for the 2018 Ottawa O-Fest and Ontario Championships long distance.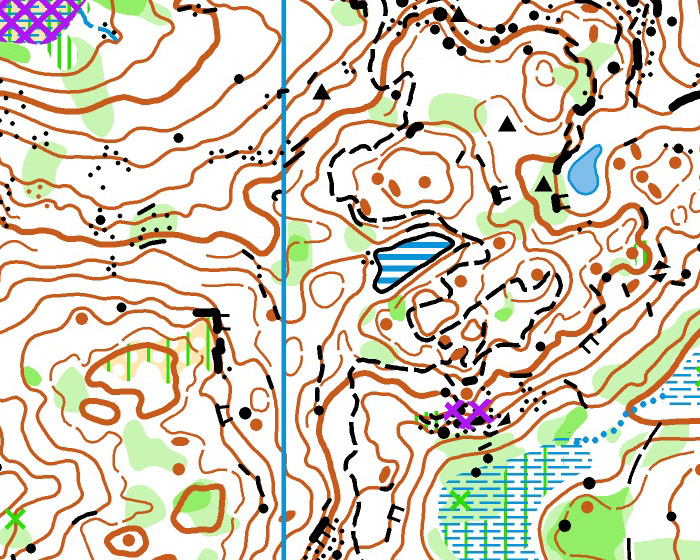 Heritage Perth
In the fall of 2016 and spring of 2017 I mapped 1 square km of historic Perth, Ontario to ISSOM for the 2017 Canadian Orienteering Championships Sprint race. The terrain contained a mixture of open parkland, small town mainstreet with old shops type area, some industrial blocks, and some residential neighbourhoods.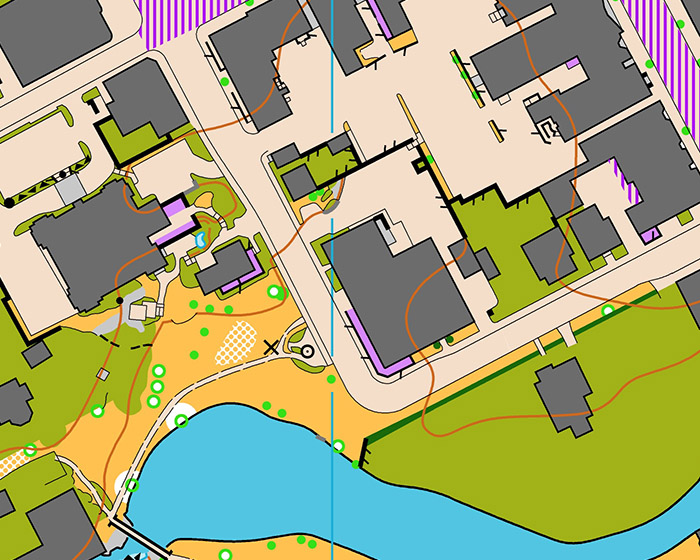 Brookvale Provincial Park
In the late fall of 2014 and spring of 2015 I mapped 0.85 square km of the Brookvale Provincial Park's xc ski area - a maze of thick vegetation and very runnable woods overlaid on a dense trail network. The area was mapped and used for a couple of introductory clinics and a one man relay with the 2015 Canadian Orienteering Championships. Unfortunately the area has not been used since (as of Jan 2019 anyway). The vegetation detail is not fully to standard on this map and took a long time to represent accurately but because of the maze like nature of the terrain it was felt it was worth the effort and deviation from the ISOM specification.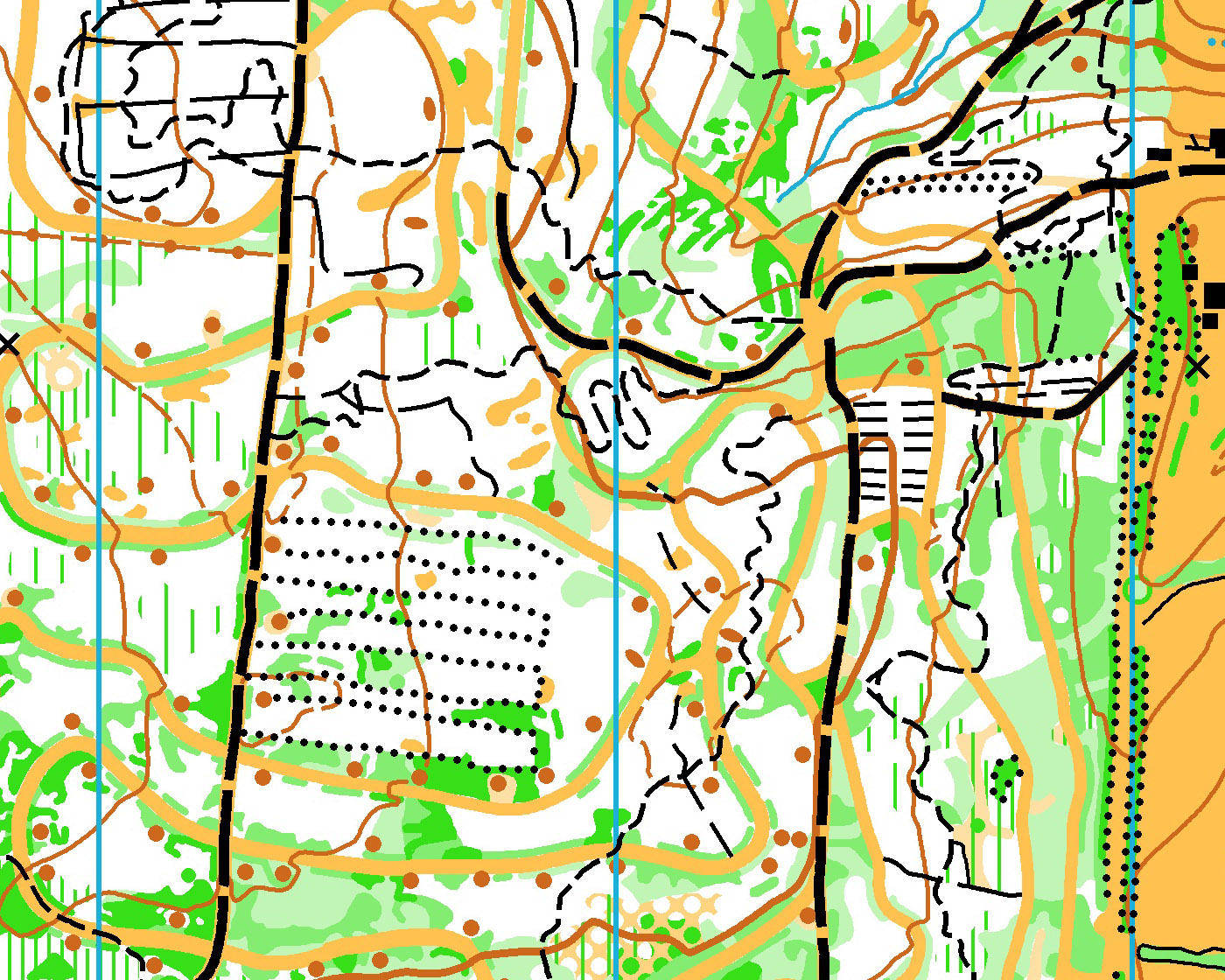 MacLean's Park
In the summer of 2018 I did a project on Manitoulin Island where I made maps of two areas - Manitowaning, the local town; and MacLean's Park. Along with these maps I led Orienteering Canada's Community Coaching Course and their O100 officials course and assisted them in leading a small orienteering clinic and event on the new MacLean's Park map. I made two version of the MacLean's Park map - a full orienteering map at 1:5000 and trail map version with on a simplified set of orienteering symbols. The sample shown here is the trail map version.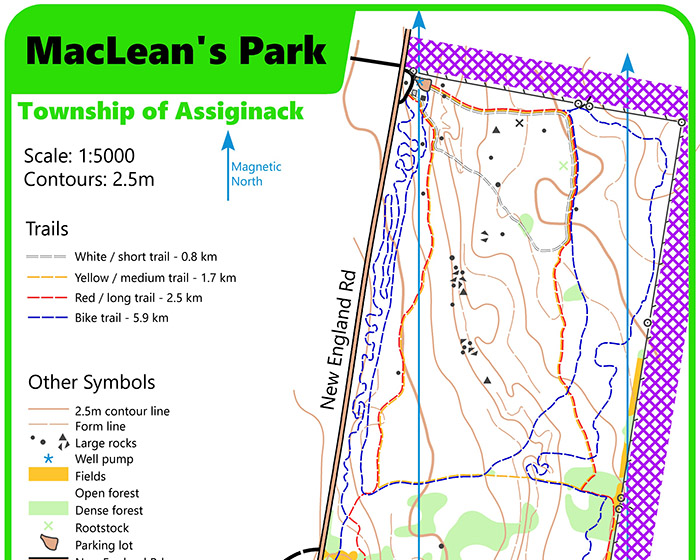 ---